Tax Preparation
Simplify the process of tax preparation, from document collection to filing and return handling.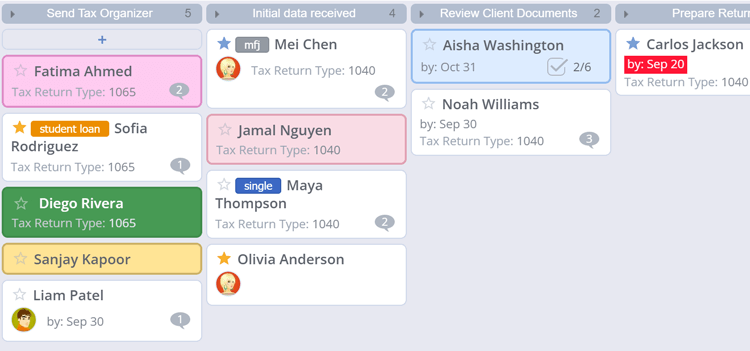 The smartQ tax preparation template is your reliable tax companion. It's a visual task board for seamless progress through tax preparation stages. Whether it's individual or corporate returns, it maintains clear organization, reducing chaos and ensuring an efficient tax preparation process.

Customer Story: Number Queen Ltd.
Number Queen Ltd. uses smartQ flexibility and the support of custom fields to handle a wide range of financial services: payroll, sales tax, income tax, tax agency audits, etc.
smartQ allows me to find all tickets for one client, all tickets for one type of engagement...
Check smartQ Customer Stories
Check smartQ + BigCommerce Integration