Import from CSV / Excel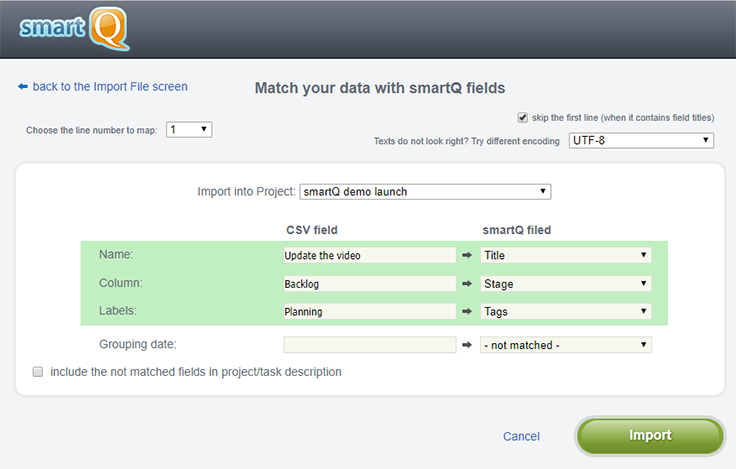 You can import smartQ tickets and users from CSV (universal format that many tools can export into), Excel files or Google Sheets.
This feature can be accessed via "Options" menu — Administrator access required.
?

Check smartQ Help on this feature
Import data from 5pm
5pm is a project management tool also developed by our team. While 5pm may fit better for some projects, smartQ work best with multi-step workflows.
If you tried 5pm before and want to import some or all your projects from 5pm to smartQ — we offer you this option.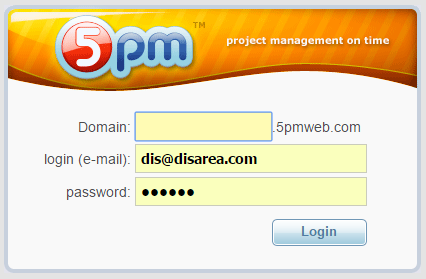 Administrator access required to do the import.