Event Planning
Easily organize all stages of an event, from planning to post-event tasks, keeping your priorities in check.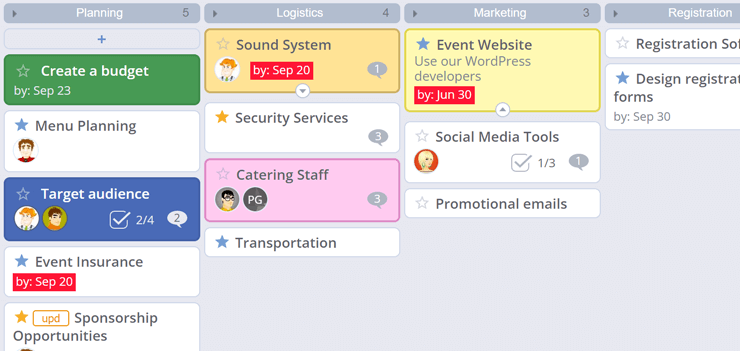 smartQ event planning template is like your event planning assistant. It's a visual task board where you move sticky notes through the stages of an event. Whether you're planning a corporate retreat or a work event, it keeps everything organized, color-coded, and on track. With a quick glance, you know what's done and what's left to do, reducing chaos and ensuring a smooth event.
Conference Organization
Product Launch
Trade Shows
Corporate Retreats
Art Exhibitions
Charity Fundraisers
Workshops and Training
Exhibitions and Expos
Tech Hackathons
etc.
We have tried several different project management applications over the years, and smartQ is by far the best we have used.
Check smartQ Customer Stories
Check smartQ + BigCommerce Integration