Microsoft OneDrive integration
Attach Microsoft OneDrive files to smartQ tickets
Microsoft OneDrive is a cloud storage service that enables you to keep files and pictures online. Simply attach your OneDrive files to smartQ tasks to make document collaboration even easier.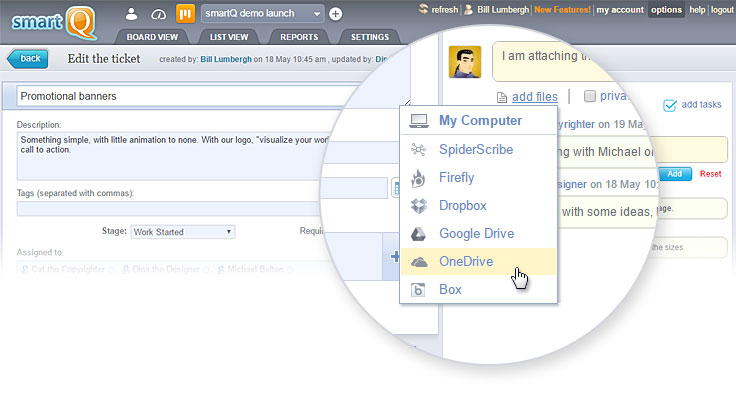 We have tried several different project management application over the years, and smartQ is by far the best we have used.

Microsoft Outlook Add-in
Create tickets directly from your Outlook emails
Select any email, then select a smartQ project to send it to. A new ticket will be added to that project, with all information contained in the email, including file attachments.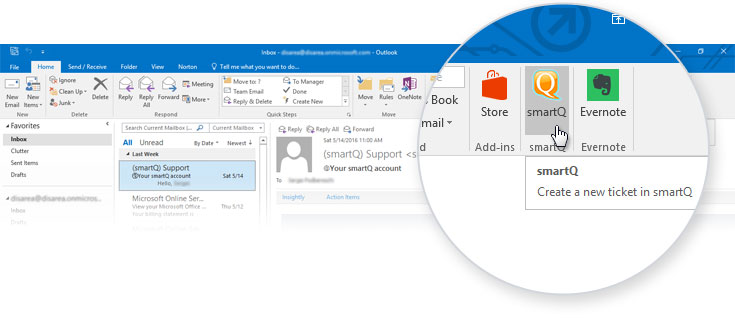 It works with Outlook 2013 and Outlook 2016 (both desktop and web clients). It does not work with Outlook 2016 on Mac and Outlook 2013 on Windows 7.
You can download the add-in from the Office Store.
Related blog post: Automating tickets creation from emails using email forwarding and filters.

Office 365 login
Use your Office 365 account to login into smartQ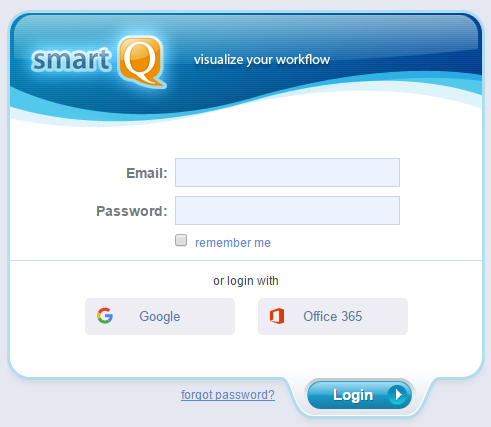 Tired of remembering multiple logins? Now you can also use your existing Office 365 account to login into smartQ (even if it uses a different email address).