List View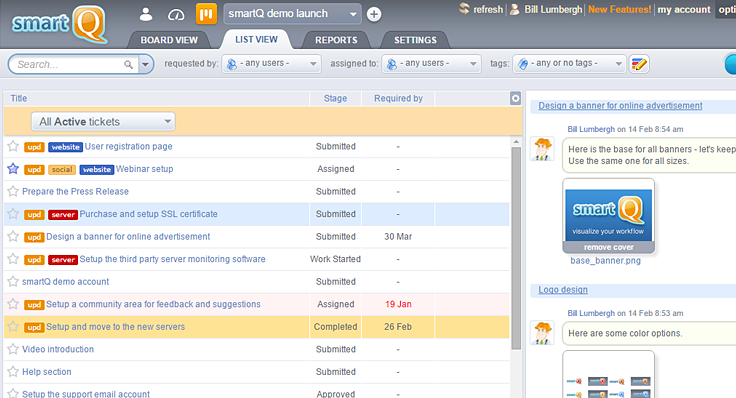 List View allows you to display your tickets in a table-style format, where you can "compress" a lot of data on one screen. It also makes it possible to sort your tickets by any field (even custom ones).
The right panel in List View also includes the notes and files linked to a specific ticket, or across all tickets.
There are many powerful features in List View for a better workflow control:
hide/show columns (including custom fields) and sort by any of them

access archived tickets

unified notes and files area across all tickets
quick filter-search by any field (even custom ones)
You also have access to many other features you have in Board View — ticket colors, tags, "star", moving tickets to a different project, etc.
Dashboard View
Dashboard View is similar to List View, with the exception that it shows tickets across all projects.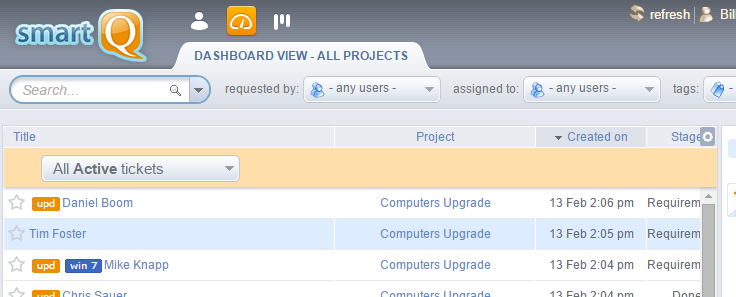 The presence of the Notes & Files panel in Dashboard and List views makes it a great place to check activity across all tickets, even across all projects. You can easily see what was posted recently, without going into individual tickets.
?

Check smartQ Help on this feature