smartQ interacts with emails in both directions
When you create/modify tickets or notes, you can send email notifications to selected people about it.
Below is an example of a ticket update email notification — notice that the updated fields are color coded (ticket team):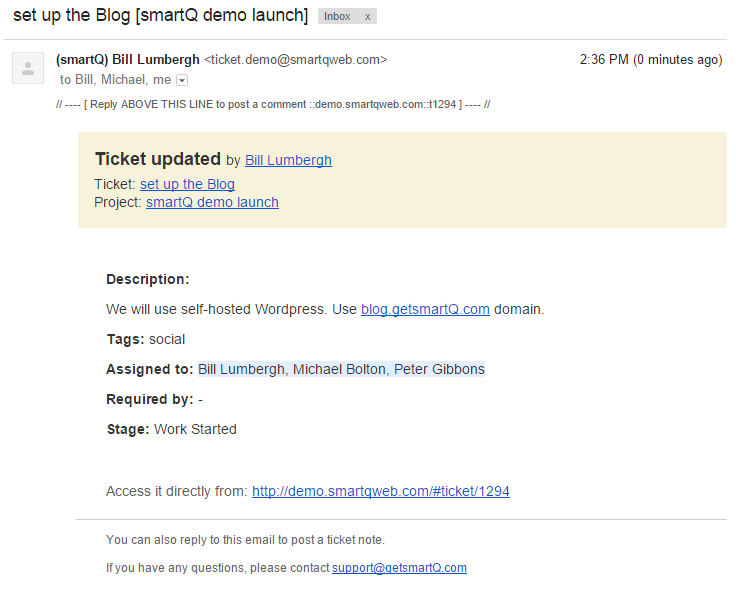 The email contains all the information about the update and the link to the original ticket. If you want to follow up and comment on that ticket — you can use that direct link.
But you can also simply reply to this email, the same way you would reply to a regular email — your reply will be logged back into smartQ as new note.
This feature allows you to keep up with conversations even without logging into smartQ.
In fact, you can create new tickets via email too — see the link below.
?

Check smartQ Help on how to create new tickets via email
?

Blog post: Automating tickets creation from emails using email forwarding and filters