Leads Management
Easily organize all stages of an event, from planning to post-event tasks, keeping your priorities in check.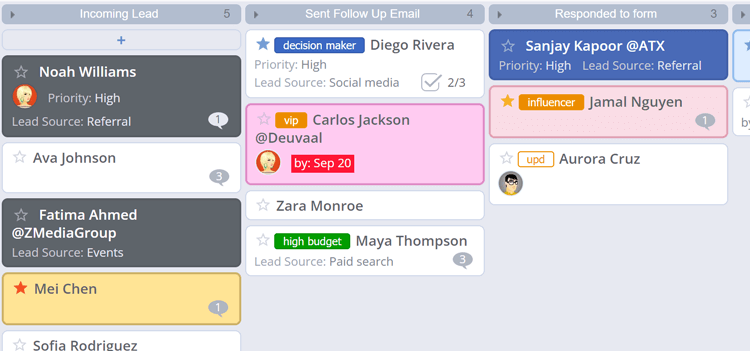 smartQ Visual Board streamlines lead management by providing a visual, organized system to track and progress leads efficiently. It simplifies lead prioritization, team collaboration, and task monitoring, resulting in improved lead conversion and sales.
Marketing Qualified Leads (MQLs)
Sales Qualified Leads (SQLs)
Referral Leads
Social Media Leads
Content Marketing Leads
Affiliate Marketing Leads
SaaS Leadsg
eCommerce Leads
Event Leads
etc.
We have tried several different project management applications over the years, and smartQ is by far the best we have used.
Check smartQ Customer Stories
Check smartQ + BigCommerce Integration