Workflow designer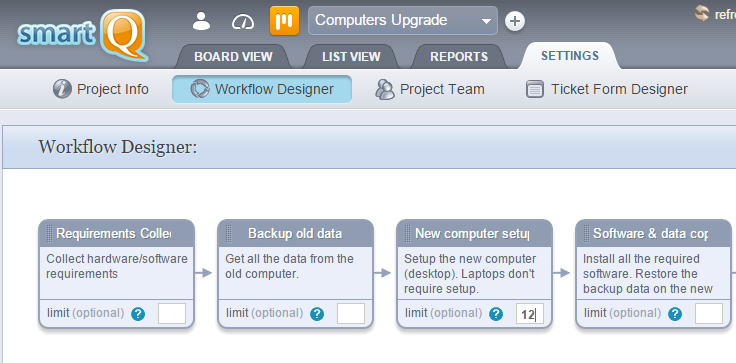 You can define the exact stages your tickets can go through — the columns in Board View.
This allows you to customize your projects to fit your specific workflows, each project representing a separate one.
?

Check smartQ Help on this feature
Ticket Designer
You can build specific ticket forms for each project via a simple drag-and-drop interface. This is, probably, one of the most powerful features smartQ has to offer.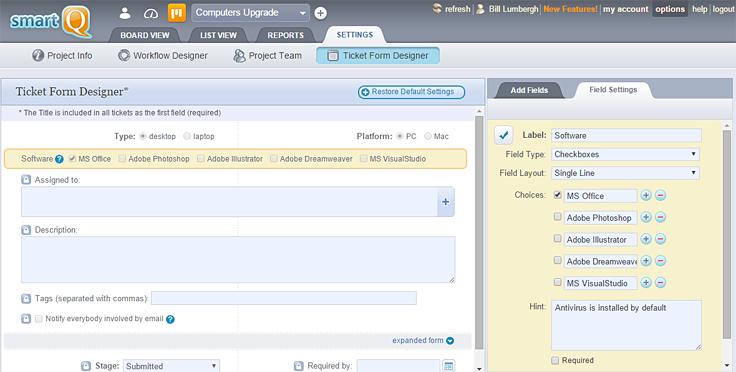 Multiple field types are supported. You can also mark which ones are required, add default values, hints, etc.
?

Check smartQ Help on this feature
Project Team customization
You can also customize the project team roles and create new ones.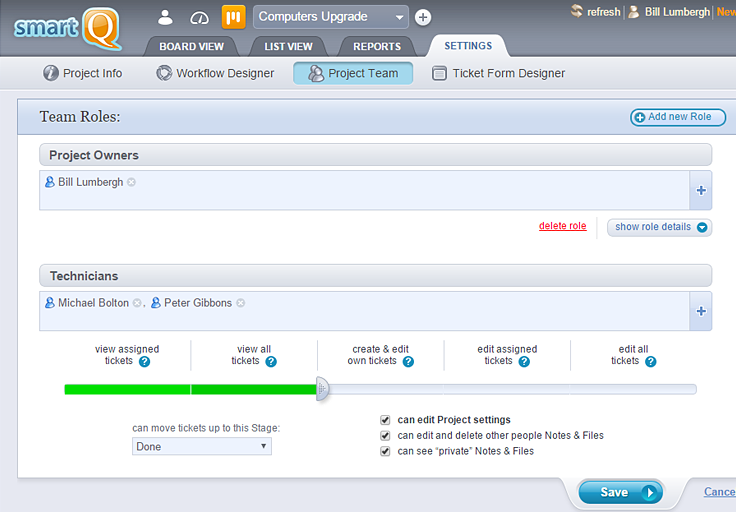 There are multiple rules and restrictions you can apply to each role, down to the stage-column it is allowed to drag tickets to.
There is also "Everybody Else" role where you can define the access level for people not assigned to any other role. For example, you can define access rights for a project for anybody, without adding them to the project (useful for expanding teams). Or you can hide the whole project from people that are not part of any project roles.
NOTE: Administrators have full rights, no matter of the role they belong to.
?

Check smartQ Help on this feature
Automation
Automate specific actions instead of doing them manually.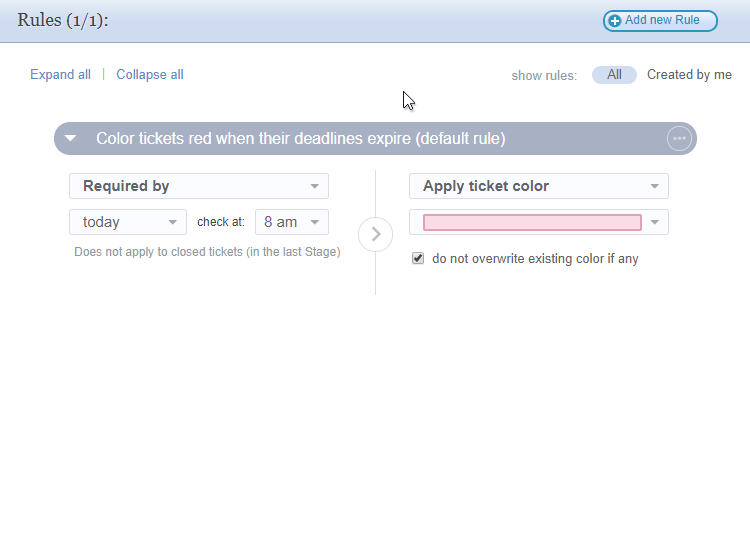 Automation allows you to create automated rules that trigger actions when certain conditions are met.
For example, tickets can be colored red if their deadline expire before they are closed, or email notification can be sent when tickets spend too much time in specific columns.
?

Check smartQ Help on this feature