Interface Overview
Board View
This the main screen that displays tickets placed in columns which represent steps of a defined process. You move tickets from left to right as they go through those stages, until they reach the final one.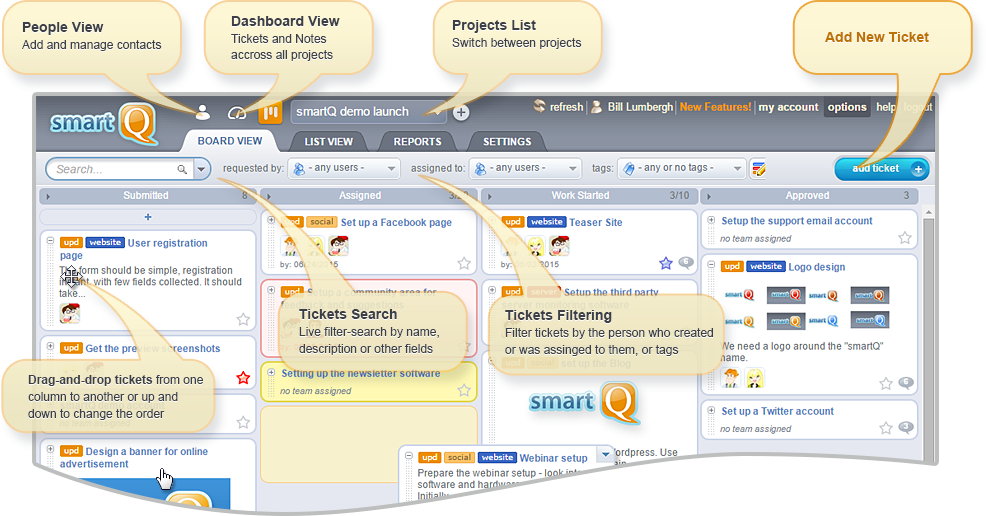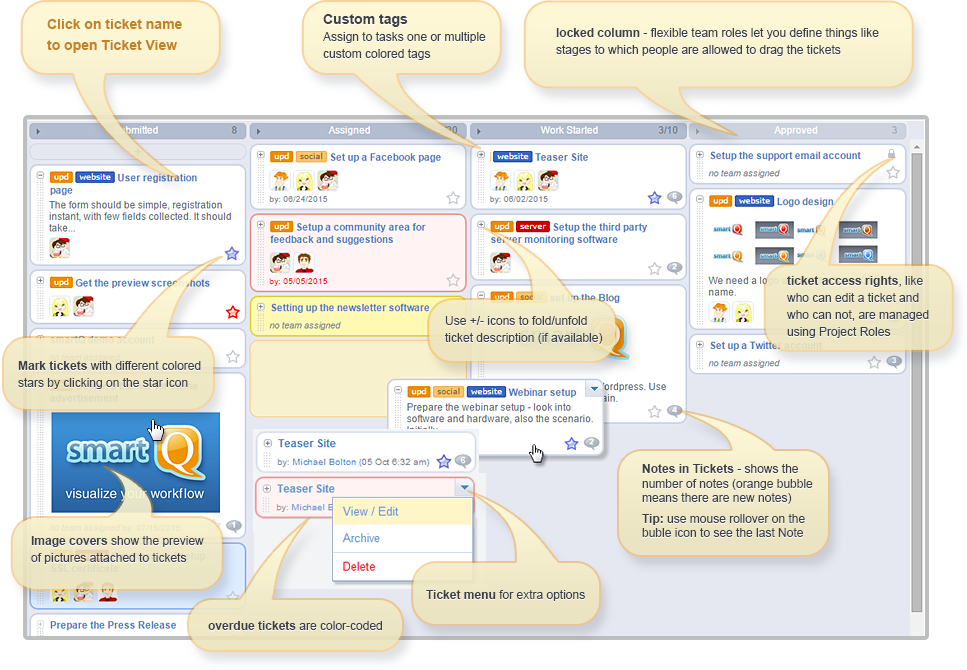 Ticket View
Ticket View contains ticket details and also a Notes and Files area for communicating with your team.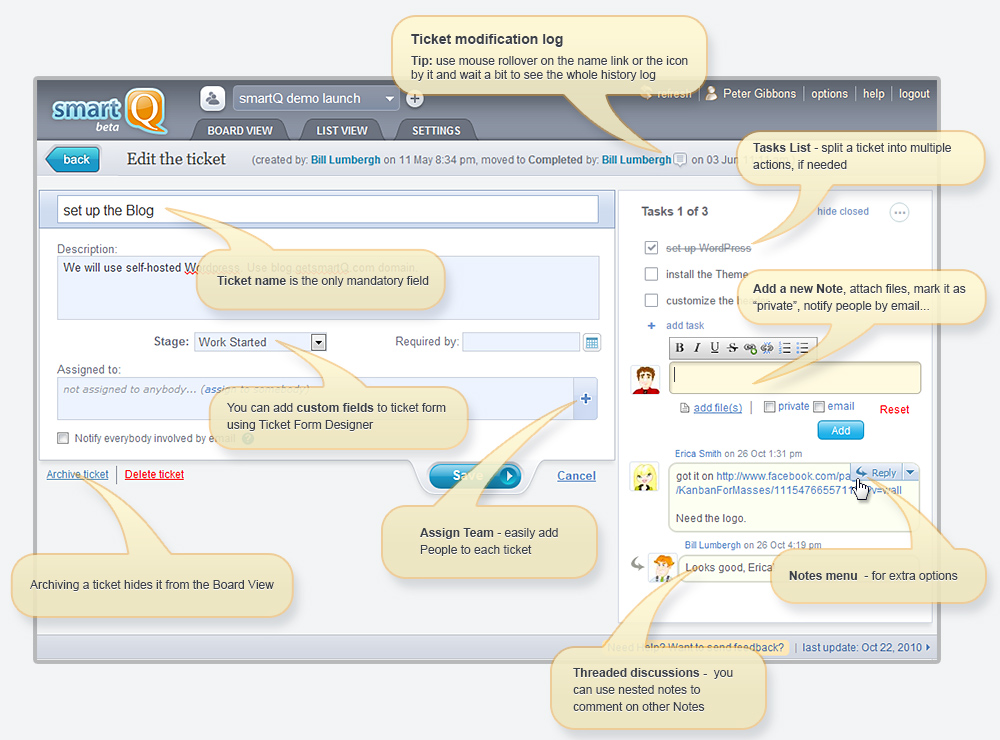 If you need to split a ticket into multiple actions, you can add a list of Tasks to it: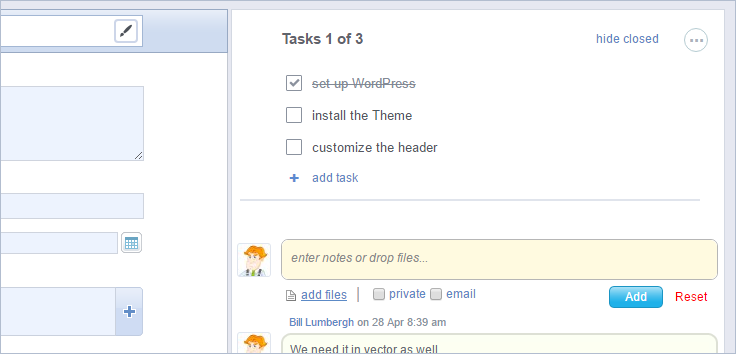 Tasks list is shared with other users and they can edit it if they have the rights to edit the ticket. Some tips:
You can rearrange the tasks order with drag-and-drop
Press Enter for quick task save
You can hide closed tasks to save space
Total number of tasks and the number of tasks completed for each ticket is displayed in Board and List views
To add multiple tasks at the same time just type all of them together (or paste them in), each one in a separate line (use CTRL+Enter or Shift+Enter for a line break)
Note: Tasks list is not visible to External Users.
List View
List View is an alternative to Board View and shows your tickets in a flat list style. The Notes and Files area is also included, and you can also see all the communications across all the tickets - latest on the top.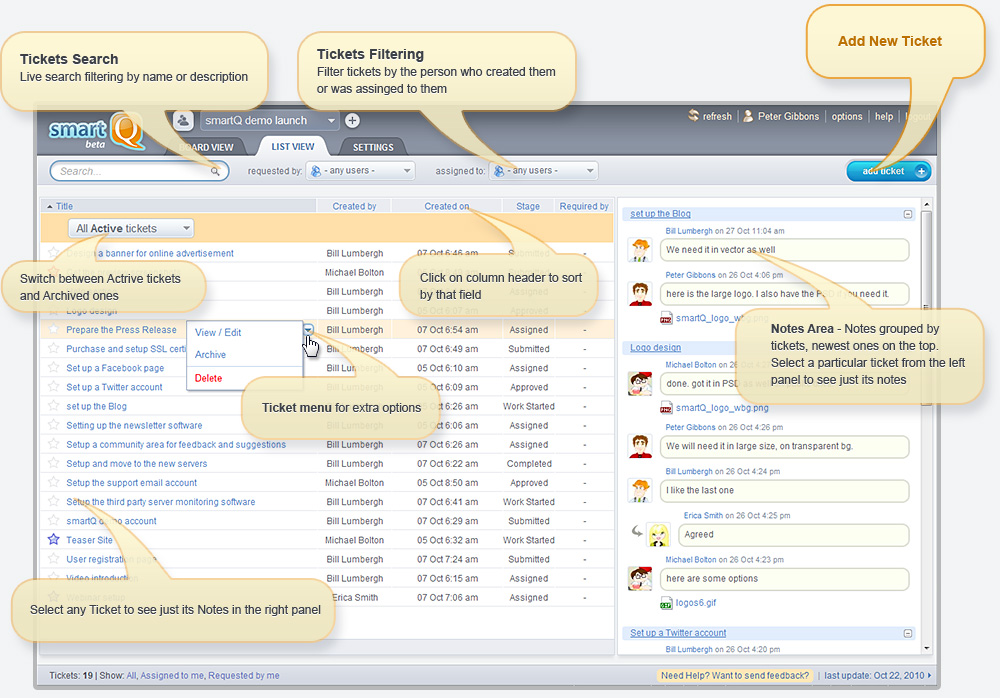 Dashboard View
Dashboard View is similar to List View inside projects, but it shows tickets across all projects, not just one.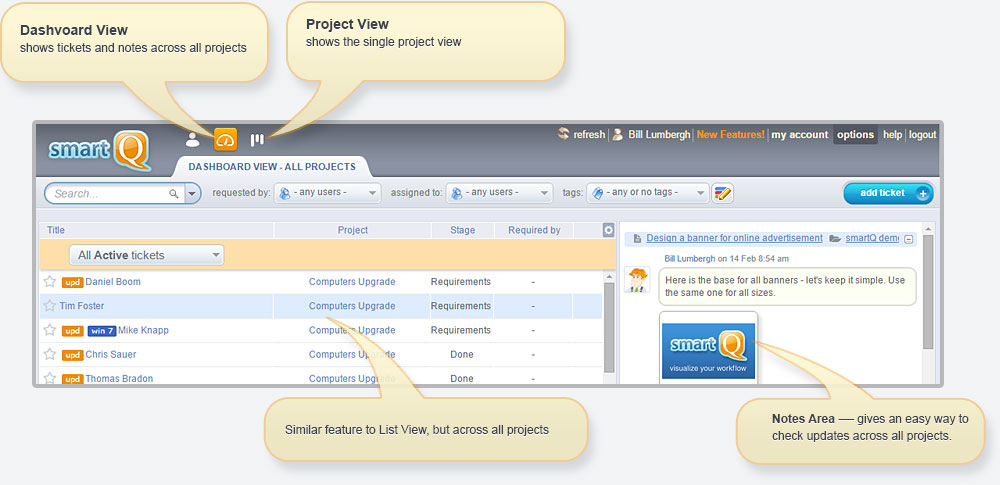 Project Settings - Info
Project Info is the first of the four settings pages that let you customize each project.
Project Settings - Workflow Designer
You can add and customize each stage of your workflow.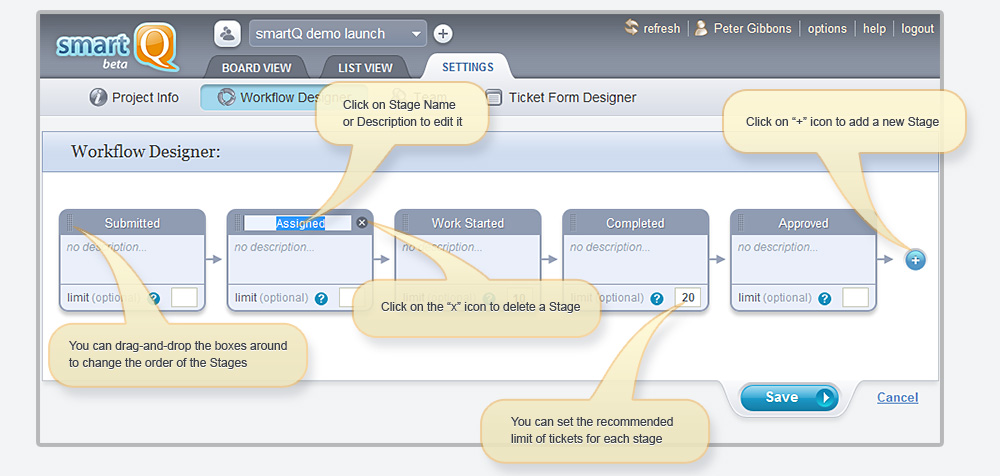 Project Settings - Team Roles
For each project you can define the Team Roles, assign people to them, and define their access rights. You can even define default access rights that will apply to all the other people that are not included in any roles.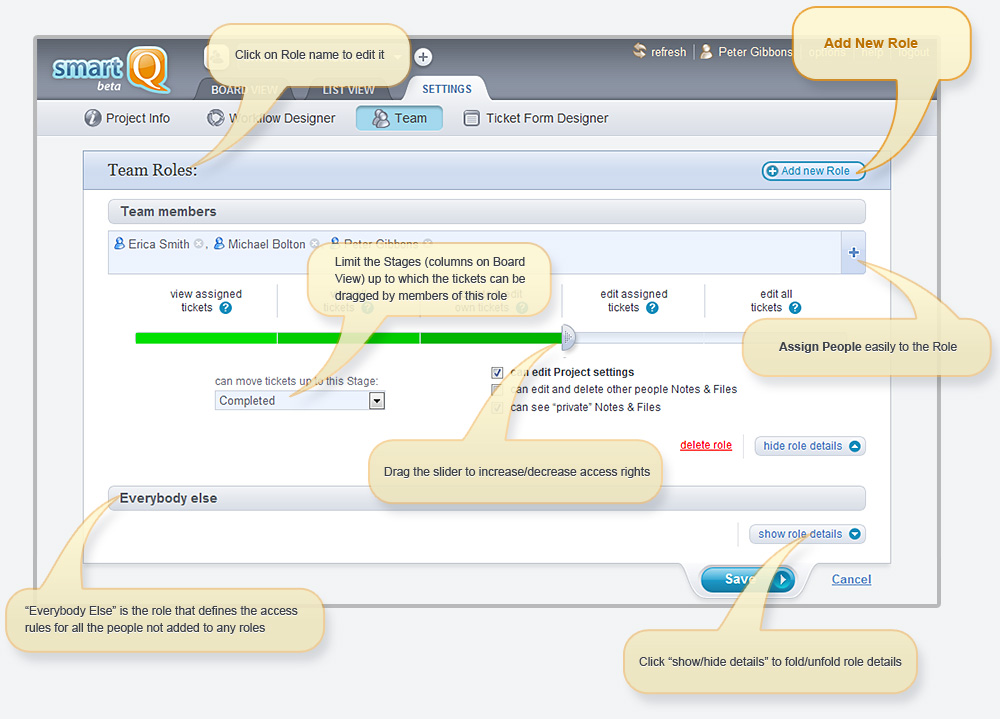 Project Settings - Ticket Form Designer
You can add custom fields to your tickets, re-arrange them, define the required ones, list the choices and the default values and more!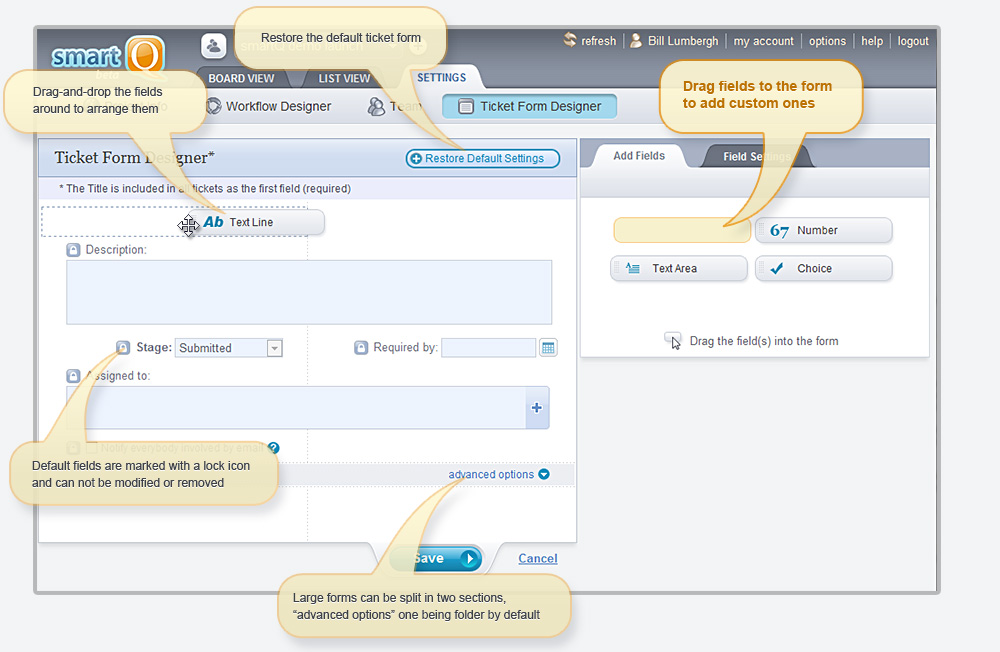 Project Performance Report
Generate Cumulative/Burndown and Bottleneck graphs, filter tickets by dates and people and export them into CSV (Excel).