smartQ for G Suite
Works with your favorite tools from Google
smartQ is also available on G Suite Marketplace! It also works with G Suite For Business — you will be able to add your team to smartQ in no time.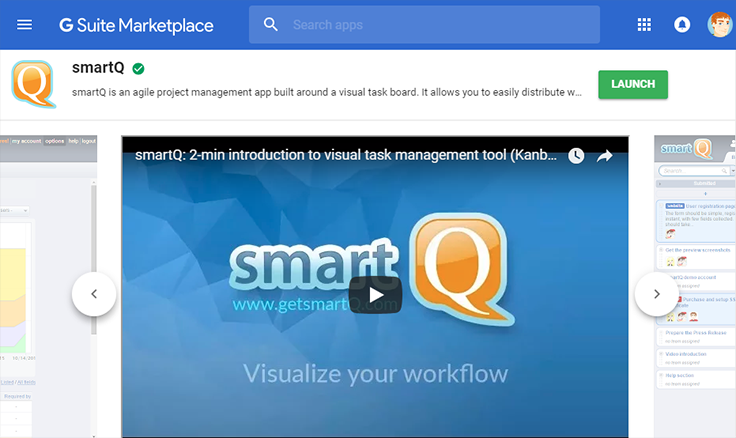 Google Drive integration
Attach Google Drive files to smartQ tickets
Google Drive is a cloud storage service that enables you to keep files and pictures online. Simply attach your Google Drive files to smartQ tasks to make document collaboration even easier.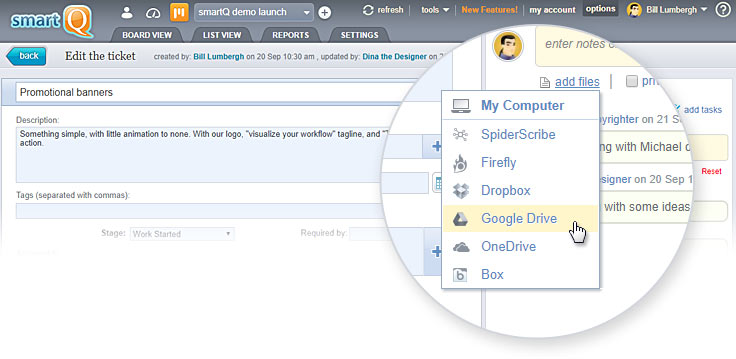 Fully customizable, web-based, and mobile-accessible, this has saved us literally, tens of thousands of dollars...
Gmail Add-on
Create tickets directly from your Gmail emails
Select any email, then select a smartQ project to send it to. A new ticket will be added to that project, with all information contained in the email, including file attachments.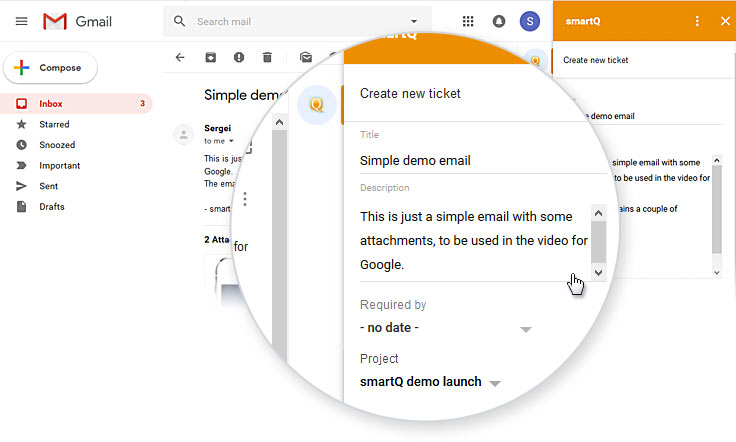 You can install the add-on via G Suite Marketplace.
Related blog post: Automating tickets creation from emails using email forwarding and filters.

Google login
Use your Google account to login into smartQ
Tired of remembering multiple logins? Now you can also use your existing Google account to login into smartQ (even if it uses a different email address).